Rehm | Nexus Vacuum Contact Soldering Oven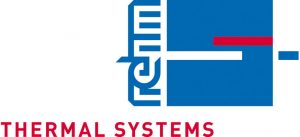 Rehm | Nexus Vacuum Contact Soldering Oven
Product description
Reliable contact soldering – The Nexus makes it possible!
The Rehm Thermal Systems vacuum soldering oven is exceptionally well suited for production facilities which pursue flux-free and void-free soldering in various inert gases (N2, H2, N2/H2 95/5).
The use of lead-free and lead-containing pastes and preforms with/without flux is also possible. Miniaturization in the fields of advanced packaging and semiconductors can be further developed by means of vacuum technology.
Features
Oxide and void-free joint surface between chip and interconnected device
Integrated or separate cleaning and de-scaling processes
Simple profiling and fast heating and cooling rates
Assembly under high level of vacuum
Integration of drying and degassing processes
Optimum dispersal of waste heat